Okay folks, if you have, been looking for a pattern company that provides sewing patterns to take your sewing one level up, then look no further, because it is here.
STEPALICA PATTERNS
Stepalica Patterns, is the brain child of Anajan, who blogs over at Stepalica. She is based in Serbia, and has been part of the sewing community for a really long time. In fact, back in 2008, when I decided to get back into sewing, I fell on the Burdastyle website, and Ana was one of the people whose projects I would stare at for hours. She used to offer free patterns, some of which are still available in the download section of her blog here. Why not take a look at those patterns, I'm sure you will find something you love there.
Now back to the pattern. The Nougat dress is just plain beautiful. No other word will do. Just look at how lovely it is.
View A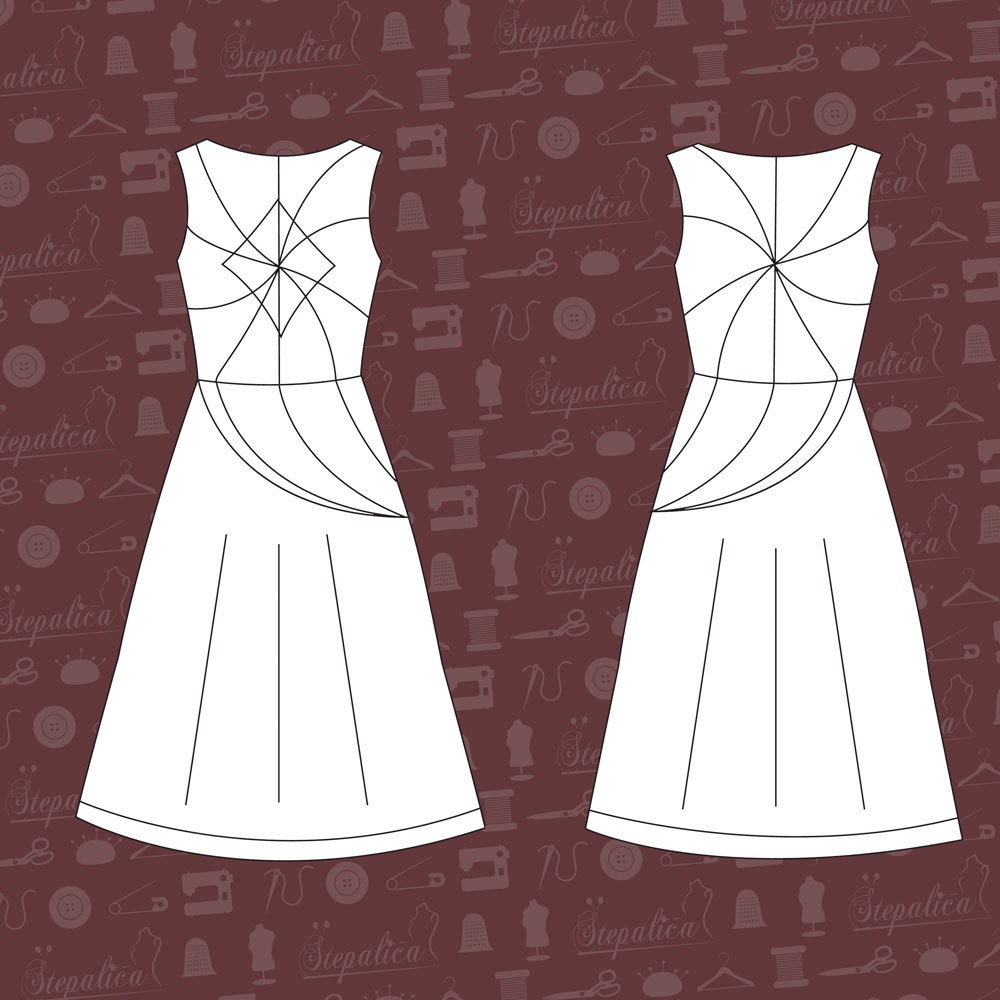 View B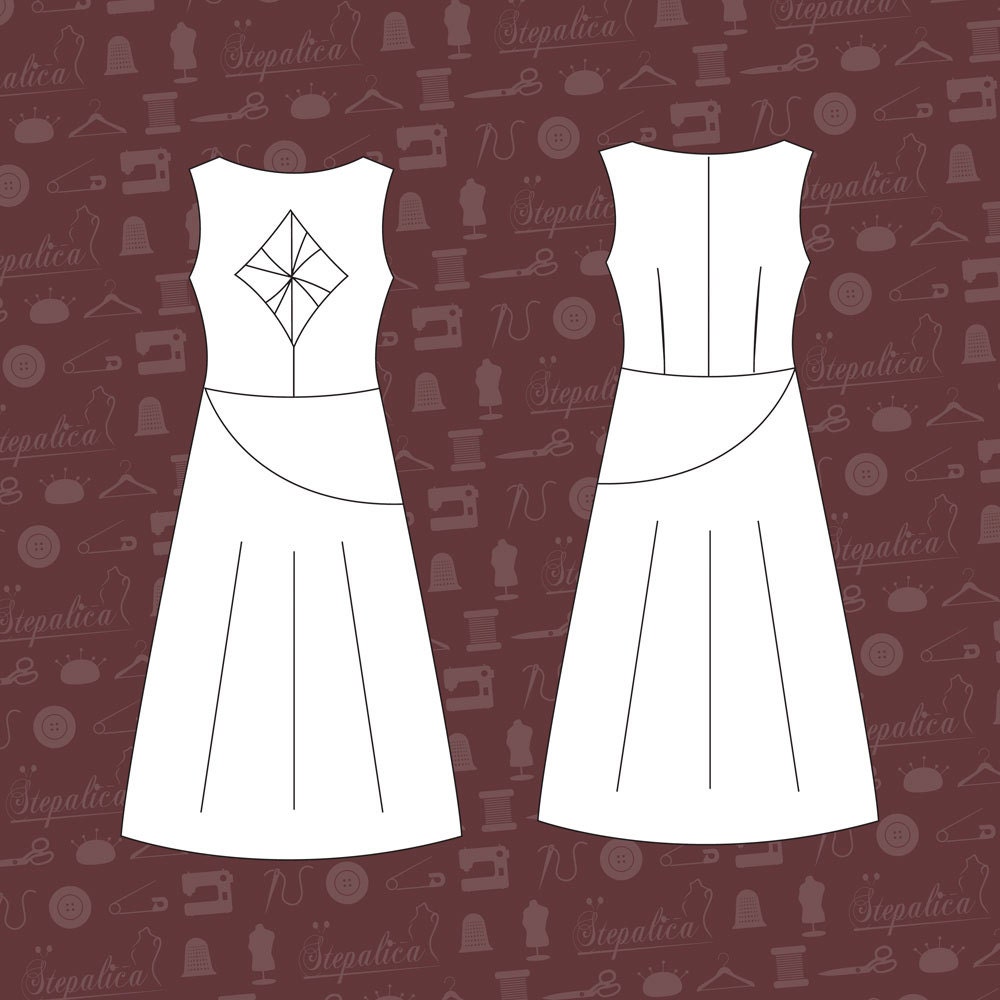 View C
THE NOUGAT DRESS
The
Nougat dress
is a PDF sewing pattern for intermediate to advanced dressmakers, and is really like a puzzle. It is very elegant and feminine, and has a fitted bodice, asymmetrical waist yoke, and a flared skirt. It is really like nothing out there, so you know a lot of thought was put into this pattern. It reminds me of something you would see out of a Pattern Magic book.
It comes in three variations, to cater for various sewing levels. Views A & B are not for the faint hearted, especially view A, which has 44 pieces, but hey, think of the feeling of accomplishment when you do finish this dress.
I love the little details in this dress. Just look at this twisted diamond in the centre of the bodice. Awesome right? If you do get this right I bet no one will ever believe you made the dress yourself.
SIZING
Sizing is similar to Burdastyle sizing, so for those of you used to sewing with Burda patterns, you will be in familiar territory. Like most European patterns ( think Burdastyle and Marfy), Stepalica patterns do not come with seam allowances. So you will have to add those yourself. It comes in 7 sizes (32-44). Ana advices doing a muslin to get the fit right. You could probably start with View C, as it is the less complicated of all the views.
HELP!
Ana is planning a sew-along and many detailed posts on how to sew View A, since it is the most complicated one. So make sure you check out her blog for more news.
Now to the interesting part eh?
THE GIVEAWAY
To celebrate the launch of Stepalica Patterns, Ana has kindly offered to give away 5 patterns to you. A few rules ( of course):
Eligibility: Everyone in the universe
Closing Date: Midnight on Saturday 31st August 2013 (London time)
For those of you not on facebook, or who do not want to enter the giveaway, please do spread the word about this giveaway, and about Stepalica patterns, because, lets face it, the Nougat dress is pretty awesome!
If you do not want to wait till the end of the giveaway, and have this really unexplainable urge to make the Nougat dress ASAP, you can buy the pattern on her Etsy shop.
Goodluck everyone!